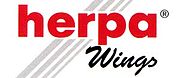 Herpa Wings are a model aircraft company, a subdivision of the German model company Herpa. Herpa wings was founded in 1949 and their headquarters is in Dietenhofen, Germany.
Specifing mainly in 1:500 scale models they are a competetor with Gemini Jets .
Herpa sell exclusive models onboard specific airlines that are not available to buy in store or on http://herpa.de/
Herpa established the Herpa Wings Club in 1999. If you are a member you would receive the magazine WingsWorld, plus a free 1:500 model annually. You also receive the option to purchase exclusive models from the Club Edition. You get discounts at their museum store plus annual folders for free.
Ad blocker interference detected!
Wikia is a free-to-use site that makes money from advertising. We have a modified experience for viewers using ad blockers

Wikia is not accessible if you've made further modifications. Remove the custom ad blocker rule(s) and the page will load as expected.