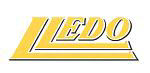 Lledo is a diecast toy manufacturer which was founded in 1982 by Matchbox co-founder Jack Odell. The diecast models were made in Enfield, England from 1983 until 1999. Lledo is the reversal of Jack Odell's Surname: Odell, (Odell backwards is Lledo).
Lledo started to make diecast toys simular to Matchbox toys. The first Lledo models appeared in the British market in 1983. Lledo made promotional models, one famous model being sponsored by Kellogg's Cornflakes.
In the 90's, Lledo created Vanguards, a line of British 1:43 models until 1999 when Lledo went bankrupt, The naming rights and model range were bought by Corgi. Corgi continued to make Lledo models for the Vanguards range until 2005. Vanguards and the Days Gone range were the most popular.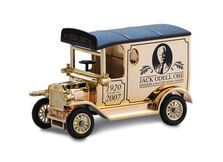 Corgi made a special Lledo model in tribute to the late Jack Odell.
Ad blocker interference detected!
Wikia is a free-to-use site that makes money from advertising. We have a modified experience for viewers using ad blockers

Wikia is not accessible if you've made further modifications. Remove the custom ad blocker rule(s) and the page will load as expected.