Vanguards is a series of die-cast 1:43 scale model vehicles spanning half a century of motoring in Britain. Each model carries a detailed, authentic livery and comes complete with a miniature history of the vehicle and its engine performance statistics.
Every Vanguards model is presented in a plastic display case and comes complete with an individually numbered limited edition certificate of authenticity. This collectable series of cars represents various areas of motoring including: Police cars, standard road cars, commercial and motor sport vehicles.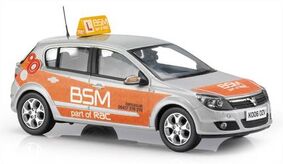 Vanguards was introduced in the 90's by Jack Odell and his manufacturer Lledo until they became bankrupt and Corgi purchased naming rights and models. Corgi made more precise and realistic models to Lledo. Corgi models included Numberplates, clip-on wing mirrors and more.
Ad blocker interference detected!
Wikia is a free-to-use site that makes money from advertising. We have a modified experience for viewers using ad blockers

Wikia is not accessible if you've made further modifications. Remove the custom ad blocker rule(s) and the page will load as expected.